Boston schools are looking into possible "temporary" mask mandates for schoolchildren again.
But in 2021, to dead silence in the US television broadcast media, Canadian health authorities said that severe lung damage may be caused by many of the masks which are still sold in the US, and Canada has banned them.
US parents have never been informed of the dangers.
Studies show that graphene nano-materials in many popular mask models can cause cellular lung damage. They were not meant to be worn all day for days on end.
Below: Widely Available Models of Masks Containing Graphene, Screenshots from Amazon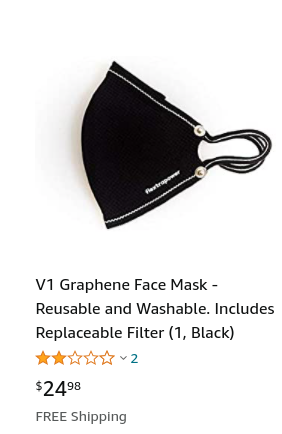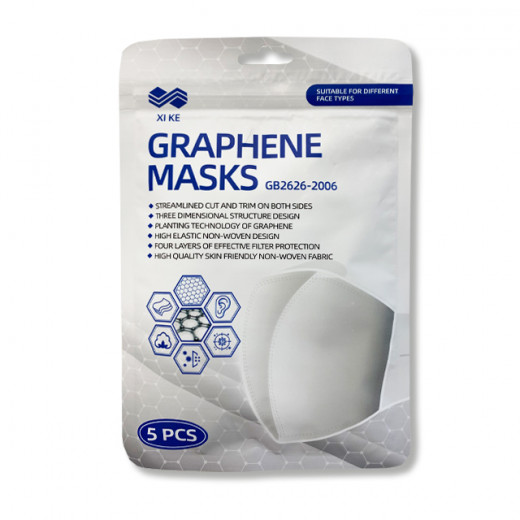 The Canadian national news agency the CBC reported on March 26, 2021 in "Potentially toxic masks distributed in schools and daycares in Quebec":
"One model of mask distributed to Quebec schools and daycares may be dangerous for the lungs as they could contain a potentially toxic material, according to a directive sent out by the provincial government on Friday…"
"Health Canada conducted a preliminary risk assessment which revealed a potential for early lung damage associated with inhalation of microscopic graphene particles. Graphene…can be harmful to lungs when inhaled and can cause long-term health problems."
In a 2016 paper "Toxicology of Graphene-Based Nanomaterials," researchers found:
"…studies indicate that the toxicity of graphene is dependent on the complex interplay of several physiochemical properties such as shape, size, oxidative state, functional groups, dispersion state, synthesis methods, route and dose of administration, and exposure times (emphasis added.)"
In a 2013 Brown University reported in the article "Jagged graphene can slice into cell membranes":
"Researchers from Brown University have shown how tiny graphene microsheets — ultra-thin materials with a number of commercial applications — could be big trouble for human cells"
In that study, the researchers said:
"Schinwald et al. reported that graphene nanoplatelets induced granuloma formation and lung inflammation following pharyngeal aspiration in mice. .. Schinwald et al. provide evidence that graphene nanoplatelets are not readily cleared from the lungs and induce release of proinflammatory mediators from macrophages."
In "Dose, time, and morphology dependent cytotoxicity," the authors described the effects of exposures measured in days, not months or years:
"Vallabani et. al. investigated the toxicity of graphene oxide using normal human lung cells (BEAS-2B) after 24 and 48 hours of exposure at concentrations between 10–100 µg/ml."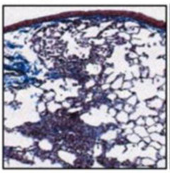 In 2021, Dr. Anthony Fauci famously doubled down on masks by recommending people wear double masks.
Fauci recently urged that 130,000 lives could be saved by everyone wearing masks. The study came out of the UW's Institute for Health Metrics and Evaluation, which is funded by the Bill and Melinda Gates Foundation.
Best estimates are that COVID is a 99.8% recovery rate virus, similar to flu, according to Stanford epidemiologist Dr. John Ioannadis. Common flu is 99.9%.
The NIH, Dr. Fauci's agency charged with protecting the public health, owns half of the Moderna "vaccine" patent.
Below: Lawyer Thomas Renz discusses why he and a group of lawyers have filed a temporary restraining order against experimental "vaccinations" of children. (View on Bitchute)
Below: COVID Facts and Statistics
COVID infection fatality rate compared to other diseases (not case fatality rate.) Click for larger image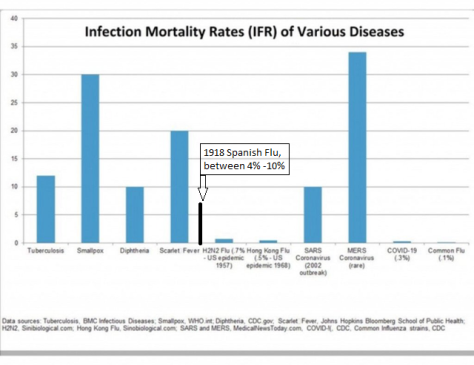 Death rates in countries which allowed hydroxychloroqune vs. did not, approx. 70% lower COVID death rate. Below: click for larger image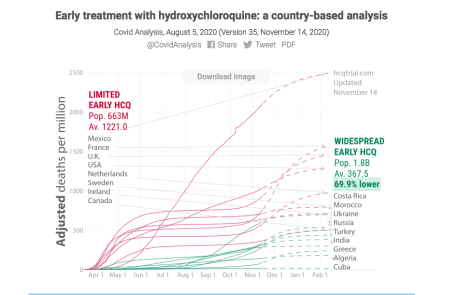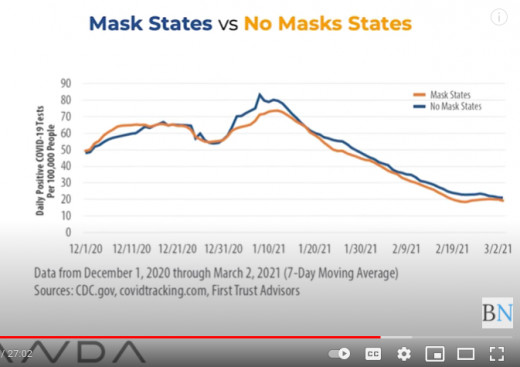 Read Next…
US Army Flight Surgeon Grounds "Vaccinated" Pilots, Citing Deaths, Calls for Halt to Shots for Military
Huge COVID Vaccine-Injured Rally in Los Angeles Blacked Out by Major Media, Injury Court Claims Skyrocket
Autopsies Show Direct Causal Link Between Unexpected Deaths and COVID Vaccines
Pfizer Executive Admits COVID Vaccine Does Not Stop Transmission, as CDC Director Rochelle Walensky Falsely Implied
Natural Immunity Wins: 2/3 Naturally Immune Africa with Only 14% Vaccination Rate, Has Almost No COVID Deaths. But COVID Raging Through China with 90% Vaccination
FDA Ignores Top Scientists Who Say CDC Evidence Shows That Vaccines Are Designed to "Kill People Intentionally" (Video Interview)
Cuomo Denied Pleas to Put COVID Patients into Javits Center, Instead of Nursing Homes, Assuring Carnage
NIH Documents Show Fauci Disobeyed Obama Order to Halt Risky COVID Virus Research Funding to Wuhan Labs, Virus is Man-Made
Indian High Court Orders Bill Gates to Respond to Vaccine Death Lawsuit