US Representative Alexandria Ocasio-Cortez has co-sponsored a bill which infuriates the telecommunications industry, by giving local governments control of the deployment of controversial 5G cell towers.
The bill is HR 530/ S. 2012.    (Bill coverage at Citizens for 5G Awareness)  (Official US Clerk of Congress text)
Joel M. Moskowitz, PhD, director of the Center for Family and Community Health in the School of Public Health at the University of California, Berkeley, has written in Scientific American:
"the preponderance of peer-reviewed research, more than 500 studies, have found harmful biologic or health effects from exposure to RFR at intensities too low to cause significant heating."
RFR is the set of radio frequencies which carry cellphone signals.  5G is a far higher energy form of the signals, which telecommunications companies hope to install in hundreds of thousands of towers across the country.
In its coverage of the legislation, Physicians for Safe Technology writes:
"There has not been adequate regulation, monitoring or scientific studies of 5G safety, nor any serious discussion of alternatives to date, thus it seems highly unlikely that will change any time soon.  The momentum is gaining to use this technology to connect everything from your toaster to your car  to the newsroom, and to military operations, building a primarily telecommunications economy.  As observational and scientific evidence mounts that wireless technology is just another biologic toxin added to theemerging concern list, the direct and indirect costsof human health and environmental harms will be paid for by the taxpayers, as is now "traditionally" done for other industrial pollutants.  The balance sheet for this economy continues to shift to industry, crushing human rights, human health and planetary health. A large GDP does not equal a sustainable or just economy and only hides the decline in habitat and social  well being."
Rep. Ocasio-Cortez is joined by other members of the progressive "squad" she is frequently in league with, Rep. Ilhan Omar of Minnesota and Rep. Rashida Tlaib of Michigan.
The fourth member of the "Squad," Rep. Ayanna Pressley of Massachusetts, has declined to co-sponsor the bill.
Citizens for 5G Awareness logo
The National League of Cities has come out in favor of HR 530/ S. 2012
By throwing the rollout of 5G to far more local control, opponents believe citizens will have a more direct avenue for accountability for health and other effects of the technology.  The Hawaiian "Big Island" is the latest locality to put a halt to an unexamined 5G rollout, as reported by major Stop 5G activist Robert F. Kennedy Jr., the nephew of the late president.    Kennedy is the founder of Children's Health Defense.
A growing number of cities, both in and outside the US, and some countries, have already banned 5G.
CORONAVIRUS NEWS: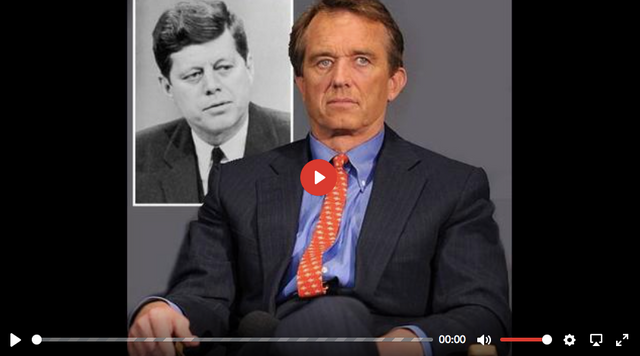 https://www.bitchute.com/video/Sj1ei2y9thJc/ Video MP4 file download link.