It is not often that health care executives who depend on state and federal funds make strong statements against powerful politicians.  But apparently in the recent scandal in which New York Governor Andrew Cuomo was accused of knowingly causing needless deaths, it was too much to bear.
In an April 23 New York Post report, heath care executives blasted the governor's policy of forcing nursing homes to place "medically stable" COVID patients into the midst of the most vulnerable populations, nursing homes.  The frail elderly who often require daily assistance with personal care and feeding.
One health care executive told the Post:
"Why in the world would you be sending coronavirus patients to a nursing home, where the most vulnerable population to this disease resides?"
The executive said:
"Cuomo has blood on his hands. He really does. There's no way to sugarcoat this," 
With the administration outdoing itself in morbid efficiency, the Post reports that the patients came accompanied with their own body bags.   Which were soon needed.
More damning evidence: on March 25 Bloomberg reported that New York City had bought 45 refrigerated morgue trucks in anticipation of a surge of deaths.  On the very same day, according to US New and World Report, Cuomo issued an order to house  COVID patients in New York nursing homes, and "ushered more than 6,300 recovering virus patients into nursing homes at the height of the pandemic."
With gruesomely perfect timing, two weeks later, the first sensational reports hit the media of COVID deaths in NY being so high that the city was forced to use refrigerator trucks to manage the overflow of bodies.
The headlines, screamed across the nation on CNN and every other major news outlet, were used to prove that the crisis was "real" and that unprecedented destruction of the Constitutional fabric of the nation was justified.
New York and Cuomo are not the only states accused of "seeding" vulnerable populations.  The American Association of Retired Persons reports in its newsletter article "Nursing Homes Balk at COVID Patient Transfers From Hospitals":
Some of the states hardest hit by the coronavirus are mandating that hospital patients recovering from COVID-19 be transferred to nursing homes, in some cases forcing uninfected residents to move elsewhere.

The result: Some of the country's frailest patients in need of long-term care are being moved around like dominos. And some nursing home residents are facing yet more risk of COVID exposure.
States named in the AARP article are New York, Massachusetts, New Jersey, and California.
RELATED NEWS: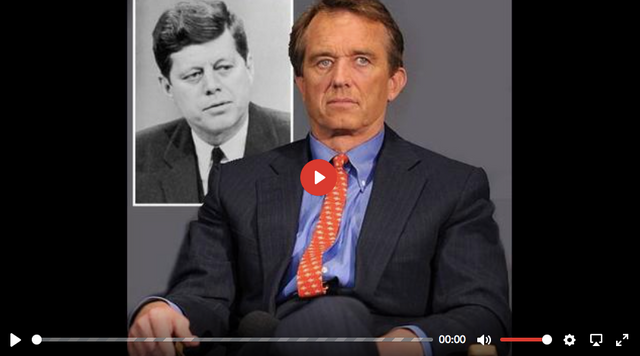 https://www.bitchute.com/video/Sj1ei2y9thJc/ Video MP4 file download link.